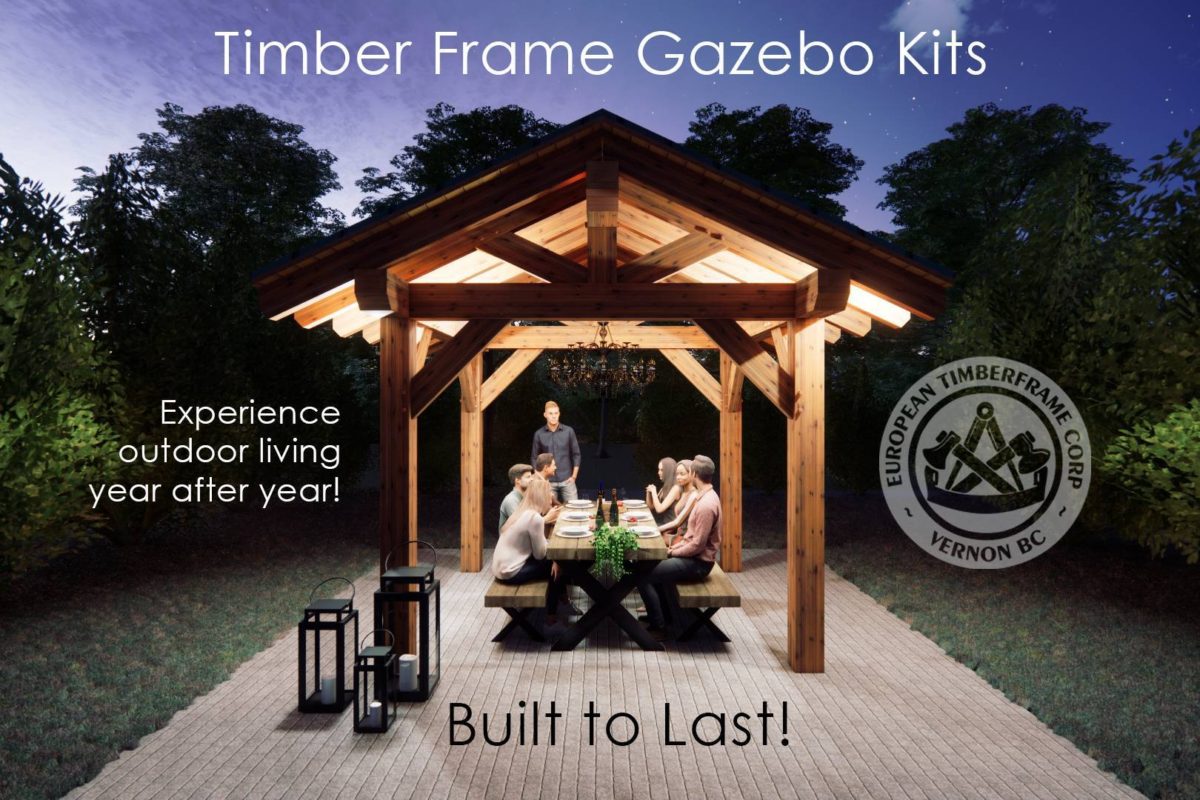 EuroTimber Cabana Kits – Built to last for generations!
Do not miss out on the outdoor lifestyle this year or for years to come - get ready for summer now!

Need a shelter for your BBQ, a place for your hot tub or a dry spot to chill and sip on a glass of wine?
We are excited to be able to offer you a variety of hand crafted timber frame structures.
They are pre-cut, pre-drilled and dry fitted for a no-sweat assembly, just like playing with LEGO.
Get together with a few friends and start building your EuroTimber Cabana.
This will save you time and money, and you will be ready to relax under your new EuroTimber Cabana in less than a day.
You will be proud to say that you built it yourself!
What is included in the EuroTimber Cabana Kit?
Precut European Spruce glulam; kiln dried to 12% to minimize shrinkage
Full 8" x 8" posts, 8" x 9.5" or 8" x 11" beams and 4" x 8" rafters & braces
Timbers are all vinyl brush finished for maximum absorption of the stain creating a lustrous, and rich look
Every kit comes with an easy to read installation guide with all the required post bases, fasteners and oak dowels.
The structures are built using the traditional mortise and tenon connections, held together with 1" oak dowels. EuroTimber Cabanas are engineered and designed to European Standards of quality that will last for centuries.
If you ever want to dismantle the structure and set it up elsewhere, no problem.
We will provide stamped engineering drawings in case you are required to apply for a permit or you need assurance of the quality of the structure and design.
What are the available sizes?
10' x 10' | 12' x 12' |12' x 16'
They are measured from each post and have a 2' roof overhang past the posts.
The posts measure 8' to the underside of the beams.
For more details, please refer to the PDF below:
ETF Euro Timber Gabana Kit 10 X10 Sizes April 11 2021

ETF Euro Timber Gabana Kit 12 X12 Sizes April 11 2021

ETF Euro Timber Gabana Kit 12 X16 Sizes April 11 2021

Can they be customized?
Yes they can! We offer 2 different beam end cuts and 2 different brace styles.
ETF Euro Timber Gabana Kits Beam Ends Brace Design June 1 2021

The timbers can be individualized with a stain colour of your choice to make them your own.
There are also a few options to cover the gazebos ensuring that they will last a lifetime.
Please contact Daniel for your customized EuroTimber Cabana at [email protected]
How much do they cost?
10' x 10' $8,700.00
12' x 12' $9,400.00
12' x 16' $10,200.00
The price includes all timbers; kiln dried and brushed, all post bases, fasteners and oak dowels.
Also included are the stamped engineering drawings and an installation guide.
(Pricing is subject to change any time due to fluctuating material costs)
*Staining, roofing and shipping are not included in the price.*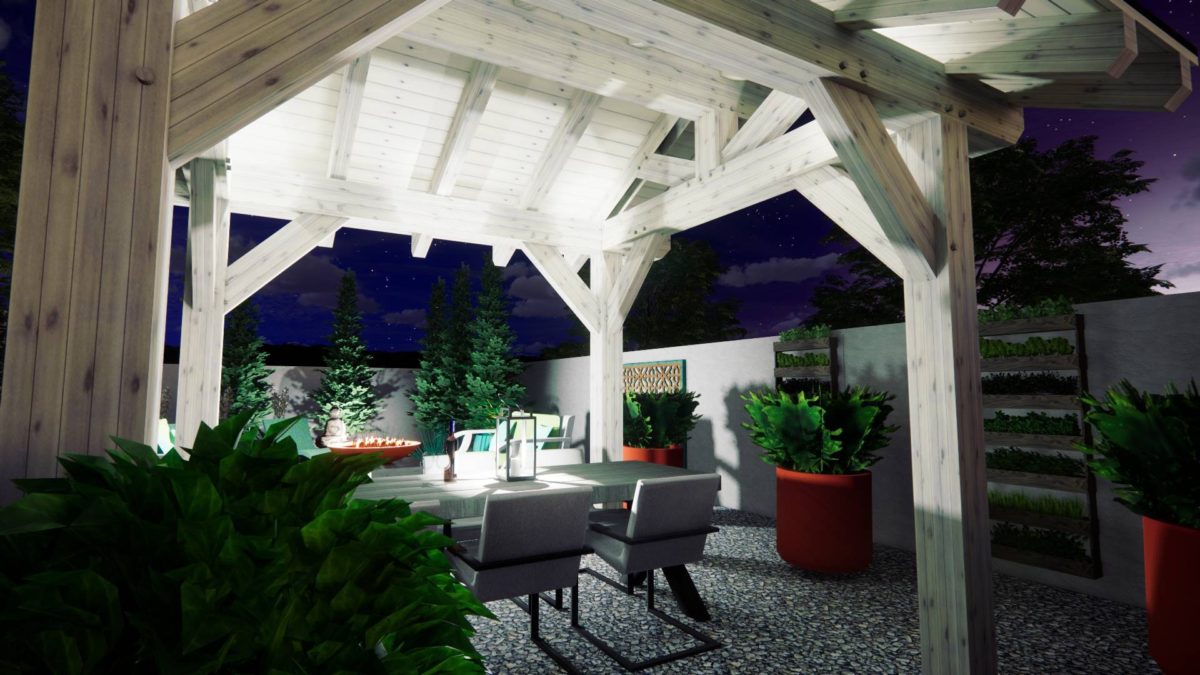 What are the roofing options?
There are many options. You can use 2" x 6" tongue & groove on top of the roof timbers, asphalt shingles or metal sheeting on top. You can also add 2" x 4" strapping across the roof timbers and then add clear poly carbonate panels or corrugated metal roofing.
The sky is the limit!
Below you can see some pricing samples to get an idea of what you are looking at spending over and above the EuroTimber Cabana Kits. These prices may vary depending on your location and supplier.
ETF Euro Timber Cabana Kits Pricing April 11 2021

Are you ready to move forward and secure your own EuroTimber Cabana? We have limited supplies so please contact us to secure your cabana for the summer season.
Please be advised our lead time is currently two months.
If you wish to place an order or you have any questions please contact Daniel at [email protected]
Are you a builder, landscaper, designer or architect? We would be most interested in collaborating with you. We are excited to partner with you to create beautiful places to relax, entertain and enjoy the great outdoors. Please contact us for more details on how we may work together.