Why Choose European Timberframe Corp?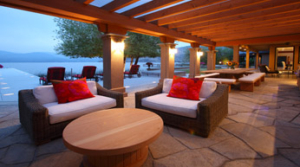 We care about your dream home & we take pride in what we do
We're incredibly passionate about this craft, bringing your vision to life and taking all the extra steps we can to make you happy.
View Our Gallery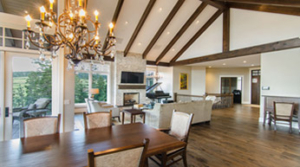 We've got the world's finest Douglas Fir right here in BC
Located in the heart of the Okanagan Valley, we have access to the world-renowned Coastal Fir from along the southern mainland Coast and across Vancouver Island, as well as the Interior variety found throughout southern British Columbia, and as far North as the centre of the province.
Learn about Timber Frame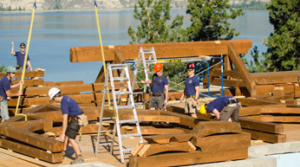 Passion - Tradition - Precision
Hand picking the timbers and using the world's finest timber framing tools from Mafell, we ensure precision and beauty. Putting all our heart and soul into every single piece of timber, will show the craftsmanship in your future timber frame.
Our Approach
Blending the centuries-old tradition of Europe, contemporary connectors and modern design, our team of Swiss and German-trained builders at European Timberframe Corp have been delivering stunning custom timber frame homes in the Okanagan and North America since 2008.
With the majestic BC Douglas Fir, outstanding craftsmanship and an extraordinary passion for timberframing, we're proud to have built some of the area's finest custom timber frame homes and features. We're also proud of our reputation for superior service and understanding exactly what our customers want.
Customer Testimonials
European Timberframe Corp did a fantastic job in both the planning stages and the execution of the work itself - which was highly customized. You can really see that they take pride in their workmanship and we really love the final product.

— Enzo and Linda DeLuca
Our experience with European Timberframe has been a positive one. They are always quick to answer emails and have detailed drawings and information for our clients.

— Donovan Imbeau
When Daniel and his team come to site, there is a level of professionalism that is appreciated and refreshing. From the design to the assembly, Daniels effort to communicate helps the end product be what you expect and more.

— Marty Munroe
Daniel and his crew are the best timber frame company out there. They completed a number of jobs for us over the last year, have incredible work ethic, and they went out of their way to ensure we were happy.

— Laurie Knuever