At European Timberframe Corporation, we're passionate about quality craftsmanship and we proudly invite you to discover the simplicity and distinctive style timber framing can bring to your home.
Since 2008, we've been using centuries-old timber framed building construction techniques and the best Douglas fir found in BC to enrich our clients' homes. If you're after a more modern look, we also build contemporary timber frame houses using the latest connectors and glulam laminated timbers.
---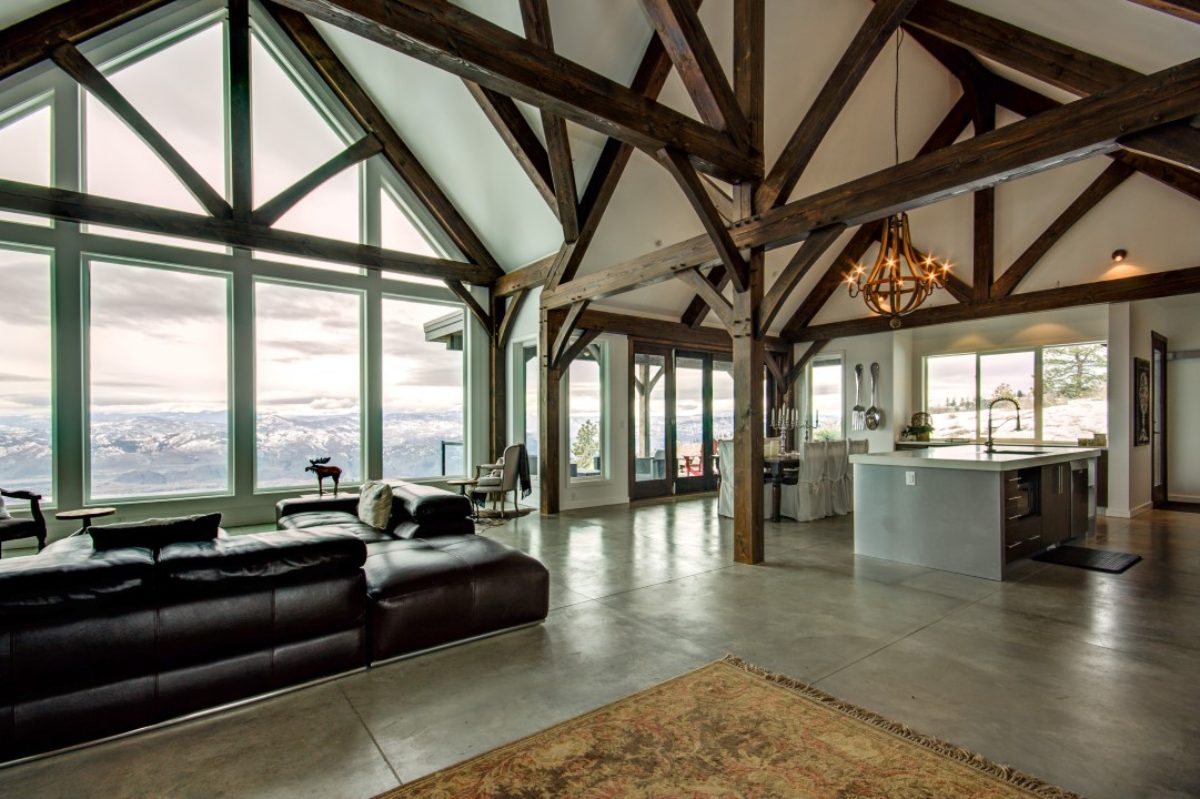 Timber frame homes and roof systems
Create a living space that's reassuringly sturdy yet stylish, and bold yet enchanting. Hand-crafted timber frame houses and roofs provide more than just structural support—they offer a style that speaks of uncompromising quality.
---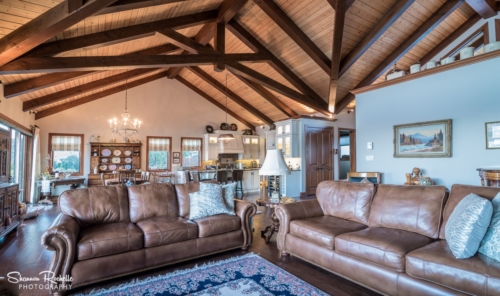 Interiors, hybrid homes & renovations
For large, open living areas, it's difficult to beat the design options timber framed building construction can offer. Whether you're building from the ground up with timber frame supports, combining stick-built with timber framing on a new build, or adding some interior accents to an existing home, we have a beautiful solution.
---
Accents, stairs and handrails
Transform common household features such as stairways and handrails into eye-catching attractions that'll enhance the beauty of any home.
---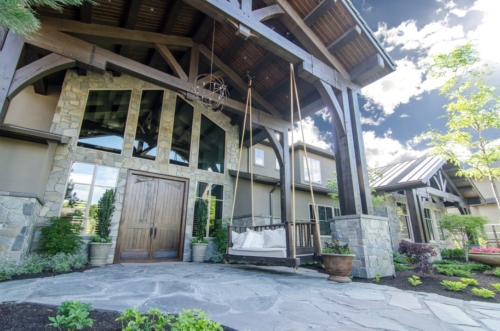 Exteriors
Reinvent your Okanagan home's exterior by incorporating a stunning timber frame entranceway, or spend your summer lounging on a luxurious post-and-beam deck. To add further panache to your property, consider an outdoor kitchen/living room or garden structure such as timber frame gazebos and pergolas.
---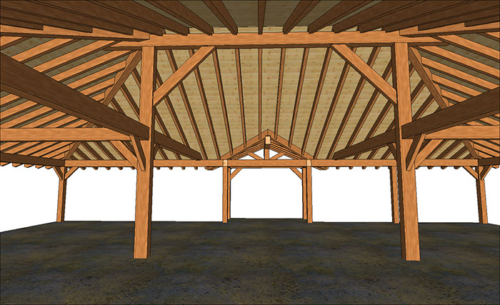 3D Design
Before we pick up a tool, we first take your vision and render it in a detailed 3D design so you know exactly what you're getting. Before you hand over a payment, take a virtual walkthrough of your timber framed building construction project to make sure the finished product will be exactly what you imagined.
---
Our Approach
1. Getting to know you
Your timber frame house is a big investment, and we want to show you why you're in good hands. So, we'll visit your site and take you on a tour of our shop, a home we're working on, and a home we've finished so you can see for yourself the difference it makes to have our outstanding attention to detail, craftsmanship, and customer service at work for you. Within seconds, you'll pick up on how passionate we are about timber framing and the difference that makes to your home.
2. Working with the architect/engineer
We love getting involved right from the beginning, as your architect is creating drawings, to help you imagine the possibilities and save everyone time and money by heading into the project with a solid plan.
3. Creating a rendering of your timber frame house
With a background in drafting and wood construction engineering, and with the latest 3D rendering technology, founder Daniel leads the creation of a life-like 3D rendering so you can see how your timber frame house will look from any angle long before it's built. We'll continue tweaking the design until you say it's perfect.
4. Finding the best of the best timber in the world
Now that you've fallen in the love with the rendering of your timber frame house, we begin to bring it to life. First, we select the best 'free of heart' BC Douglas Fir to ensure you have the most beautiful, durable beams. Then we have them kiln-dried at the most advanced facility in BC so we know you'll never have to worry about twisting or shrinkage.
5. Hand-crafting and raising your timber frame
Back at our shop, our German and Swiss-trained timber builders cut and notch each beam with their hands for the utmost precision, savings and beauty. With such passion, keen eyes and hands-on attention, we take care of all the little details, like making sure the most striking sides are in view. When everything is perfect, our team is ready to raise your timber frame!