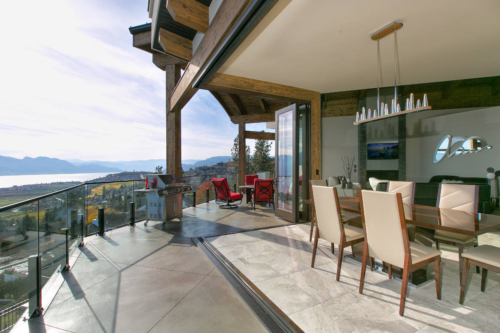 Summer has officially started, and that means the season is finally here for those hot summer days, long pleasant summer nights, enjoying the company of friends and family and of course backyard and patio parties!
Planning a successful event isn't easy, and while worrying about the guest-list and food, it's easy to forget a few minor details that will turn any good patio party into a great one.

Over the many years building and designing our outdoor living spaces, we've helped a lot of people transform their outdoor spaces into the perfect venue for entertaining, and know we'd like to share that knowledge with you, presenting our Top 5 Must-Have Features for an Amazing Okanagan Patio Party.

Final Thoughts About Patio Parties
These are just a few of the things to be mindful of when planning your next hit summer gathering, at the end of the day it's really all about making the most of your Okanagan summers.
Check out our Must-Have Features For Your Patio Pinterest board to see more of these cool features.
---