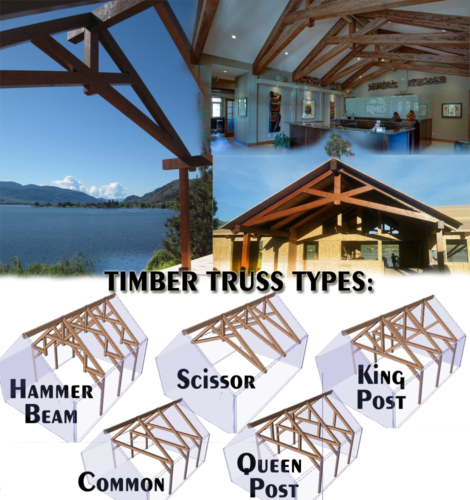 Trusses are used to span from one side of the room to the other, without touching the floor. They can create a spectacular and unique look in your great room, kitchen, patio etc.
Many different configurations are available:
Common Truss
King Post Truss
Queen Post Truss
Scissor Truss
And the most dramatic truss... The Hammer Beam Truss.

Most trusses are structural, and are designed to carry heavy roof loads. All of our trusses are engineered. We use traditional mortise and tenon joinery held with oak pegs, as well as metal connectors where required.
---